Dear Soulful Spaceholder of Women's Birthing Mysteries,  
You were called to serve women, to support birth. Deep in your womb you know and honor the power and significance of childbirth as a sacred rite of passage. Thank you.
I know you pour forth so much love, attention and energy in supporting women in their journey to motherhood. It's a deep honor to witness and be a guide to the portal for creation and new life.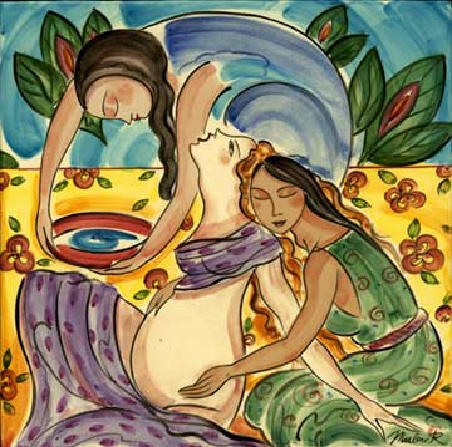 But it can, quite honestly, feel DRAINING and DEPLETING to witness the widespread pain and trauma currently prevalent in birth over and over and over again.
In a culture where women are still fighting to reclaim autonomy and safety in our own bodies, where fear dominates our options and guides our decisions, and our religious and cultural inheritance maintain that women should suffer in birth, it is no wonder that women are still so disconnected from the primal power, magic and PLEASURE that birth can be.
We are overdue for a change. And NOW is that time.✨
Women, we MUST embody the change we want to create:
Journeying back to our own bodies, reclaiming the power and pleasure within, to lead from a place of JOY rather than fear.
Only then can we ELEVATE the birth experiences of our clients despite all the obstacles they face and stay VIBRANT and ENERGIZED while doing this sacred work!
I have an invitation just for you…